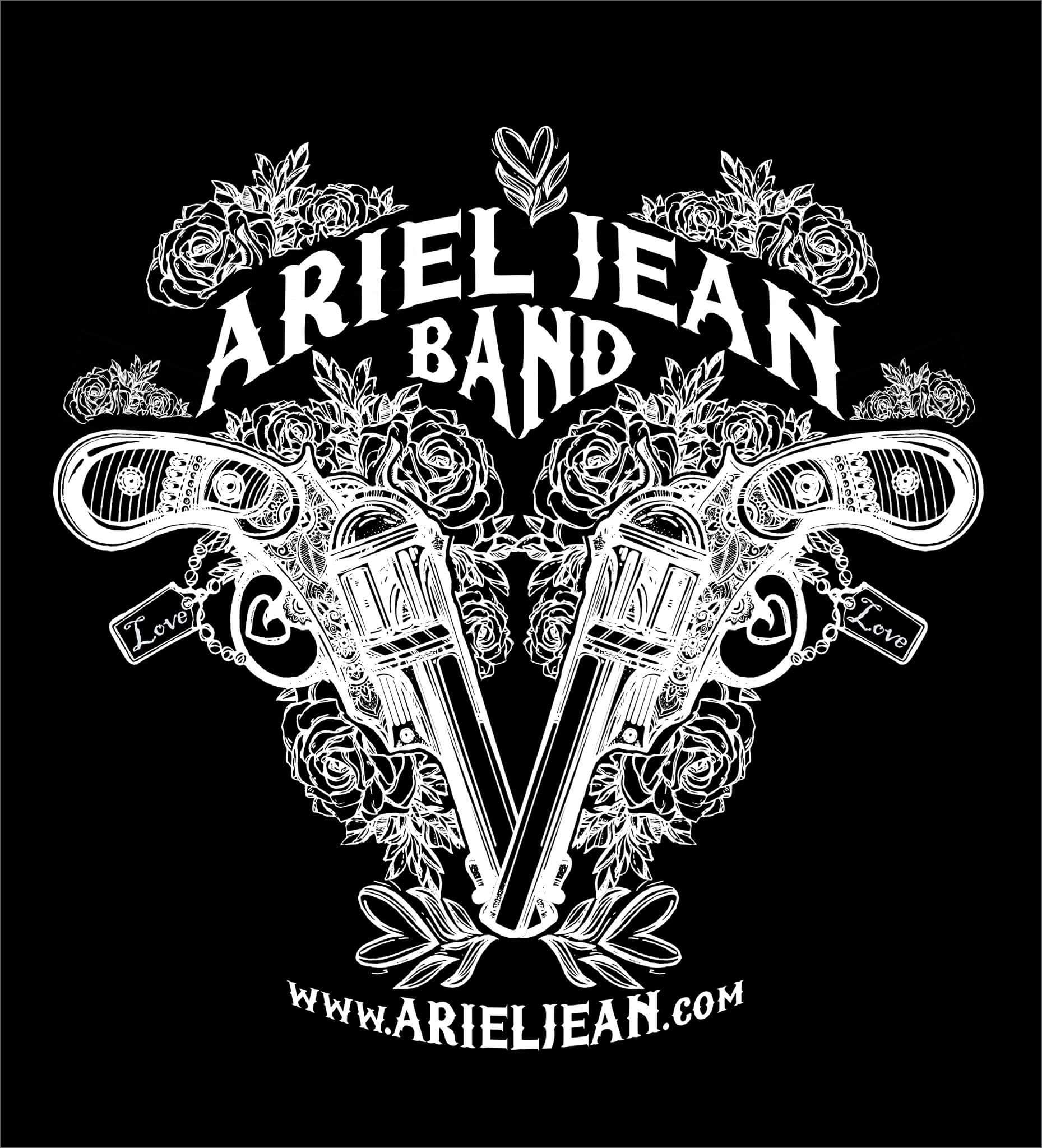 Sold Out Babes & Bullets Show @ The Opera House saloon in Old Rosveille California!
Join us for some upcoming SHOW DATES NEAR YOU!!! Find our Original music on I-tunes & Spotify!
August 7th Nevada County Fair 4-5:30PM
August 24th Fountains in Roseville, ca
Sept 6 Gold Country Fair 8PM-12Am
Sept 14 MAMA KNOCK YOU OUT CD RELEASE With BABES & Bullets OPERA HOUSE SALOON roseville, ca 9Pm-1AM
Sept 21 Valencia Club Penryn, Ca 9pm-1AM
Sept 28 Crawdads Sacramento, Ca 3:30-8:30PM
OCT 5 Pistol Petes Auburn Ca 9pm-1AM
Oct 10th Power House Pub Folsom, ca 9pm-1Am
News & Updates
!!!!!COMING SOON!!!!!
SEPT 14 Mama Knock You Out EP CD release at Opera House saloon in Old Roseville, Ca where you can get one of the first hand held Cd's released at our VIP PATIO PARTY 7:30PM for only $15 tickets on our facebook page www.facebook.com/arieljeanband music available online TBA
****Please Check out the Original Music on I-tunes & Spotify Now!*****
**** "Pretty Little Lights"- EP By the Ariel Jean Band
**** "Beer and a Bible"- EP by The Ariel Jean Band
Ariel Jean Band
Arieljean.com
Bio
The Ariel Jean Band is a Fresh off the charts Rockin American country band from Nor Cal that local radio and television stations are raving about! After the bands performance on local 'Good Day Sacramento' morning television show, Cody Stark (Anchor) quoted them to be "the best band ever on the show!" They've had recent performances on local fox 40 news promoting their concert series "mama knock you out" performing original music live on television.
The band is famous for their original unique sound of the sister trio Ariel jean, Amber Joy, and Aubrey Anne, who sing three part harmony to their original songs, written by singer/song writer/guitarist Ariel Jean, and cover songs. The band has opened for and shared the stage with The Eli Young Band, Cadillac 3, Eric Paslay, William Michael Morgan, John King, and more!
In July 2017 the band held their first ever SOLD OUT CD release party at the Opera House saloon in Old Roseville stunning the crowd and club owners with a sold out room of fans and celebrated in their VIP room with their close family, friends, and fans. Now, in 2019 they have held two sold out CD release shows, Releasing a music video, and two EP's on I'tunes in just under 2 years. They plan to release another EP in 2019, "Mama Knock You Out," and begin working with Nashville Agent Chris Keaton, While selling their cds in local Dimple records music stores to an impressive 5 store market in Sacramento and two in store performances promoting the new music!
The band is also known for their generosity giving back to their local community by performing at local charity events and donating to families in need.
In August 2017 the band released their first ever music Video of their original hit song "Coors Light Country Girl" that shot up to over 100,000 views in just a short amount of time of its release on youtube and was nominated and WON "best country music video" award by taste TV's CAlifornia Music Video Awards in San Francisco 2019. Ariel Jean Band is also a two time "SAMMIE" nominated artist locally in Sacramento, for country artist of the year. You can find the bands original music on Spotify and I-tunes, and expect new music coming your way in 2019!! Check out the bands website Arieljean.com, facebook page facebook/arieljeanband , and Instagram for more show dates coming your way!
Youtube Video
Social Media
http://www.facebook.com/arieljeanband
http://www.instagram.com/arieljeanband
Done-The Band Perry
Gun Powder & Lead- Miranda Lambert
Here for the Party--Gretchen Wilson
She's Country- Jason Aldean
Lipstick Outlaw
Save A Horse Ride a Cowboy- Big and Rich
Something Bad- ML & CU
Fight for your RIght- Beastie Boys
All Jacked Up-Gretchen WIlson
T-R-O-U-B-L-E- Travis Tritt
Downtown- Lady Antebellum
Last Name- Carrie Underwood
Pontoon- Little Big Town
Uptown Funk-- Bruno Mars
Redneck Woman- Gretchen Wilson
Theres Your Trouble- Dixie Chicks (amber lead)
Sweet Home Alabama- Lyrnard Skynard
Joker- Steve Miller Band
Crazy X-Girlfriend-Miranda Lambert
No Soul
Big Black Horse & Cherry Tree- KT Tunstell
One More Night- Maroon 5
Mama's Broken Heart- Miranda Lambert
Ain't No Other Woman
What I got- Sublime
All About that Base - Megan Traynor
Soldier
The South- The Cadillac 3
Locked Out Of Heaven- Bruno Mars
Bartender- Lady Antebellum
Take Care- Rhainna & Drake
Fastest Girl In Town- Miranda Lambert
These Boots- Nancy Sinatra
X's & O's- Elle King
Santa Cruz
Shook Me All night long- ACDC
Shake It Off- Taylor Swift
Gold Country Fair Grounds